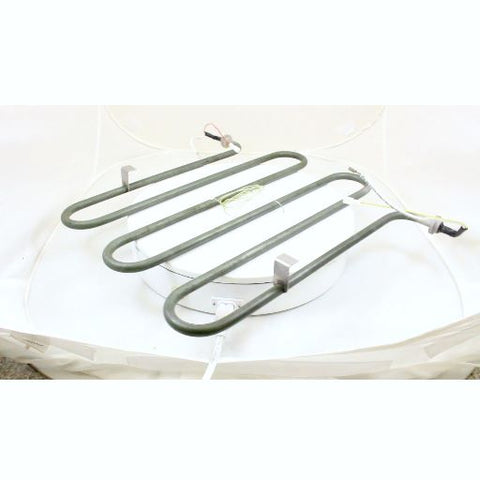 Turbo Chef - NGC-3003 : Bottom IR Element
part #NGC-3003 | Turbo Chef
Turbo Chef - NGC-3003 - Bottom IR Element (NGC)
F8 Faults can be caused by a faulty IR element, if you do not have continuity through the element it is bad and should be replaced. Other causes for an F8 include but are not limited to the SSR (NGC-3005) and Hi-Limit (102075).
F7 Faults can be caused by one or more thermocouples failing in the unit. The IR has a built in thermocouple so when it fails you must replace the whole element.
F2 faults mean the oven is not staying hot enough to cook food. Usually it is a top wire that has burnt off, a heater (NGC-3011 or NGC-3003) has gone bad or a SSR (NGC-3005) isn't operating properly. It can also occur if the door is left open for too long in between cook cycles or the white glass waveguide covers (NGC-3029) are cracked or broken inside the oven.